Superstar Championship season 2012
---
20 September 2011

We are glad to inform you that Camozzi SpA and Audi Sport Italia have signed a partnership agreement foreseeing the sponsorship of the new RS5 that will take part in the Superstars championship.
The first clear sign of this partnership will be the presence of Camozzi logo on the new RS5.
The German wheel drive, that has been designed to take part in the Superstars championship and which is currently under construction at the team of Emilio Radaelli, will be driven by Gianni Morbidelli who is the driver that boasts the richest prize list in this increasingly successful motor category. Two of his four titles were gained together with Audi Sport Italia in the 2007 and 2008 seasons.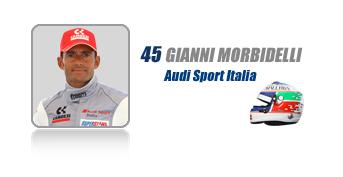 Gianni Morbidelli will firstly appear in the racetrack during the latest tests that will close the 2011 Superstars season, in order to collect as much experience as possible in view of the entire league in 2012. Until that time the driver from Pesaro will continue to run with the model RS4, which assured him nine victories.
More information about the League are available at www.superstars.it site.
A marketing campaign for this sponsorship will be promoted at the beginning of the 2012 season through web channels and merchandising.
We hope to celebrate important successes with Audi Sport Italia and to meet you during the events that will be organized on the occasion of these competitions across the various European circuits.